We Care for Your Group
Rent our high quality headsets from half a day to several months. We drop off, pick up or deliver to your door or venue in Belgium. They can be used by groups of any size, indoors in museums and outdoors in the streets, during guided tours, busdrives, conferences, etc.

RESERVATION
Make your reservation online for free to be sure. You stay in control: all details can still be adjusted. Even canceling is effortless and without costs!
ALL-IN
While making your reservation you get an indication of the price. This is all-in, including headsets, disposable ears, shipment, etc. Pay for the time you have them in your possession, not for the days of transport.
PAYMENT
You receive a payment request a few days before shipment. You can choose between different payment methods. Our regular customers pay after invoicing.
SHIPMENT
We ship everything by courier to any address in Belgium. In Bruges you can also opt for delivery and pick-up in the center, at any time you wish.
MATERIAL
The headsets are tested, light and easy to use. You get a spare transmitter and extra receivers, just in case. And if it's necessary you can reach us 24/7.
RETURN
You return everything for free in a supplied bag with label. Smaller parcels are taken to a postal point, larger parcels can be picked up.
Our Promise
We never will charge you when your tour has to be cancelled because of covid-19. When you paid already we refund you 100%. There is no charge to return the goods either
All Included
We include everything, from pick up to delivery, microphone, earpieces, bag, spares, etc. Only the TVA is excluded in our prices. (21%)
Standard Price
You pay in total 3€ per receiver for the first 2 days. From day 3 it is 1 Euro per receiver per day. (Excluding 21% VAT)
Early Bird Discount
When the original reservation has been made online 1 month before the tour, you get a 10% discount.
Carefree Reservation
After a reservation has been made, it can be edited online by you, even cancelled without cost.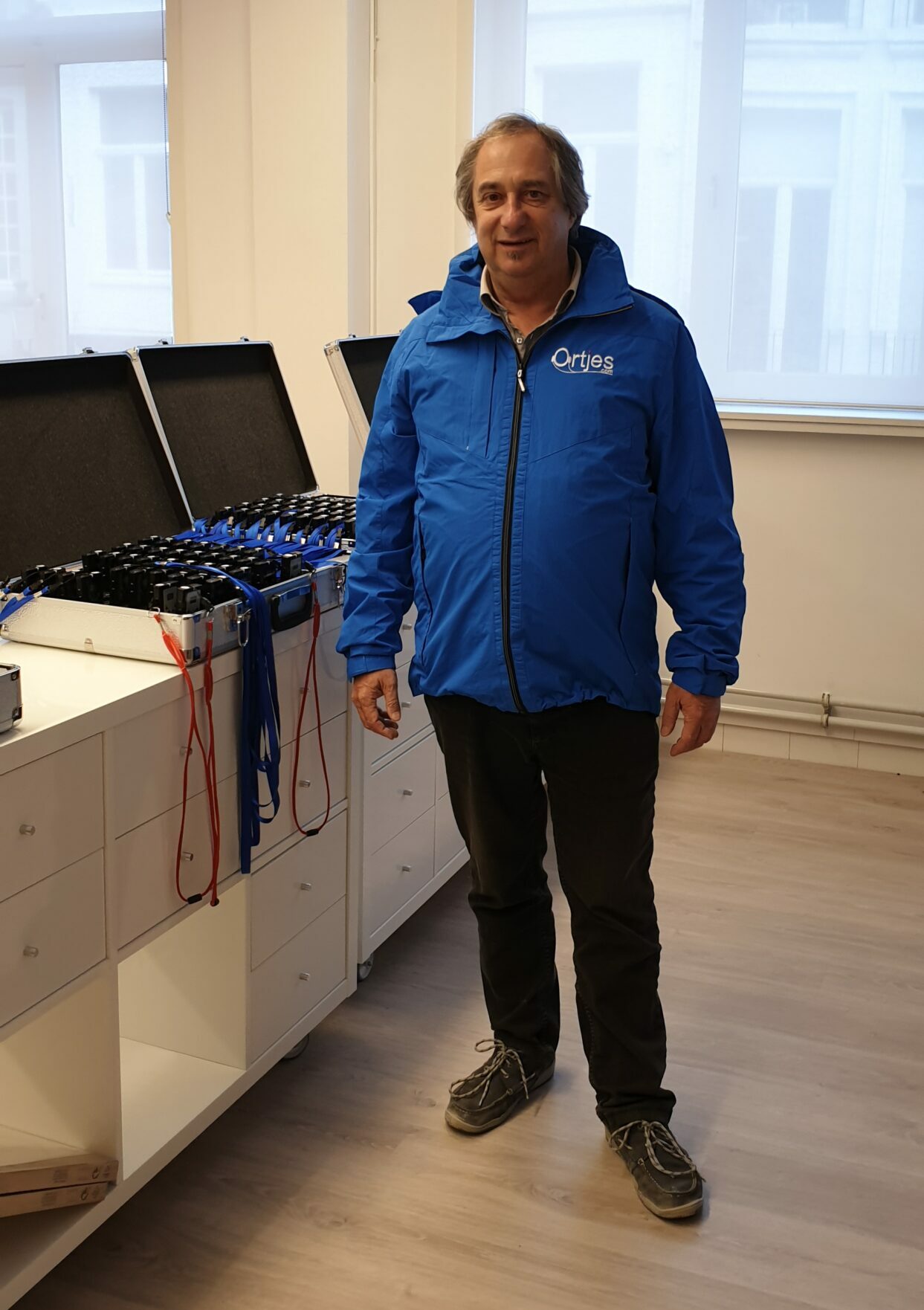 RESERVATION
Please make a reservation by filling out the form below. No deposit is needed and you can change the details or cancel later without costs. Please note that the reservation always needs to be approved by us.